Will Natural Farming Starve India?
Anil Ghanwat. the leader of Maharashtra-based Shetkari Sanghatana has urged the government to reduce the restrictions on transgenic food crops. He has argued in his letter that the much-touted Zero Budget Natural Farming would only hamper the interests of the farmers. This letter comes at a time when the center is greatly pushing for natural farming and wants to work towards reducing the chemical fertilizers, pesticide, and artificial input usage in the country.
Anil Ghanwat was also a member of the Supreme Court-appointed committee on the now-repealed farm laws. He has painted the neighboring nation's story with organic farming as a cautionary tale. Arguing that Sri Lankan farmers had witnessed a massive loss following their dive into organic farming starting in 2021. He has claimed organic farming to be an 'unscientific fad' that has endangered Sri Lanka's ability to provide for its own citizens.
He has claimed that if the Centre were not able to listen to their demands, then his associates would be launching a 'Free India Movement' starting February 17th. He has made use of slogans 'Biotechnology to Feed India. Natural Farming To Starve India'. He has strongly advocated for the approval of transgenic crops like Bt. Brinjal which the Indian government has placed restrictions on. He also has asked for the approval of Herbicide-tolerant Cotton; both of the crops which he claims have been wrongly touted as illegal transgenic plants.
SS workers would initiate their protests by planting a transgenic plant that has been wrongly claimed to be an illegal transgenic plant. India has currently approved for plantation of only one kind of transgenic plant which is Bt. Cotton. Ghatwan in his letter has given the Centre until February 16th to lift the moratorium on transgenic plants, following which they would be launching into their protests.
Transgenic crops are those that have been genetically modified with characteristics that are desirable. India was suffering from a constant onslaught of bollworms in our cotton fields. This was why the government agreed to introduce Bt. Cotton; which is resistant to the malignant pest. Natural farming refers to the kind of farming that does not have space for any kind of artificial implement- genetic or chemiclal.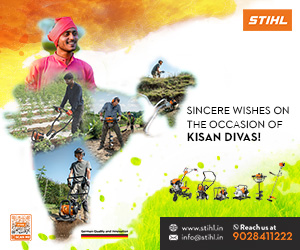 Tractors by Brand