Union Budget To Include $19 Billion Fertilizer Subsidies

There is some good news on the budget front for agriculture after all this year. Agriculture is the backbone of the Indian economy and still contributes to a large number of employment generation as well. And with the ever-growing population, food production is a pressing issue that The Indian Government is rightfully worried about.
After the protests, the government increased fertilizer subsidies significantly this year after allocating about Rs 80,000 crore in the February 2021 budget. Due to rising raw material costs, the finance ministry has inked in Rs 1.4 lakh crore ($18.8 billion) as fertilizer subsidy in the budget due February 1, up from Rs 1.3 lakh crore in the year ending March 31, the sources said, requesting anonymity because the information is not public. The debate is still ongoing, and a final decision has yet to be made.
According to the sources, the government is likely to go ahead with nearly 19 Billion dollars worth of fertilizer subsidies. This is a powerful move as the farmer's issue is still a hot topic in India. Winning brownie points with the farming community seems to be the need of the hour, and hopefully, implement strategies that actually help Indian farmers as well. Indian farmers have been suffering for long enough already, the subsidies may serve as a little relief for what they are supposed to get.
The increased expenditure comes ahead of important local elections and as the ruling Bhartiya Janata Party tries to win back farmers after major protests against new restrictions that were later repealed. Nearly 60% of India's 1.4 billion people rely on farming for a living, and their support is crucial in winning elections.
But could the fertilizer subsidy prove to be a matter of concern as well? While the government is pedaling the need for natural farming and shifting over to organic agriculture as well; the increased encouragement towards the purchase of fertilizers might prove to be contradictory as well.
All in all, this new Union Budget might benefit farmers as fertilizer usage is still a huge part of Indian agricultural scenario.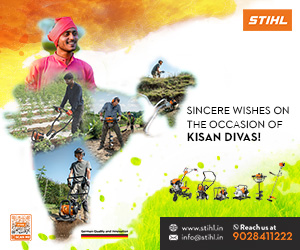 Tractors by Brand