Small Tractor From Maharashtra Makes Big News
By constructing an 18-horsepower tractor to replace the need for a pair of bullocks to aid with farming in Maharashtra's Beed region, a man has become a shining example of the creativity that is propelling the country's start-ups.
On National Start-up Day, Namdev Anerav (36) of Pimpalner talked about how and what fuelled his idea for creating the tractor. The idea for a tractor with a width of just 1.5 feet and a length of 5 feet came to him in 2008 when the need for a pair of bullocks hampered farming on his family's land.
In order to get over this limitation, he created the little tractor that runs on both gasoline and diesel. In 2011-12, he used his skill in welding to create the first prototype. This process took up a lot of his time with repeated trial and error. The end product has the ability to plow, clear grass, and break up soil clods. This is clearly a remarkable innovation; having worked on it all alone without immense technical knowledge as well. His business is slowly beginning to flourish as well. Neighboring farmers have understood the importance the little tractor has and the powerhouse it would be in fields.
He has a busy schedule for the upcoming next four months. The need to deliver 40 such tractors has already arisen. And he has decided to hire seven employees as well for the time being to help him fulfill his endeavors. He soon intends to open a full-scale plant in Pimpalner to generate jobs. Having started with Rs.1.10 lakh of his own money, he had managed to rasie Rs.8 lakh from 28 investors. But as of now, it is a proud moment for him to say the investment is worth Rs.1.10 crore.
The manufacturing facility had to be relocated from Pimpalner to Shendra in Aurangabad due to power supply concerns, and his product was patented in July of last year. This is a wonderful example of e entrepreneurship that the economy sorely needs at this point in time. This man is a shining example of how innovations can go on and change a lot of dynamics in the future.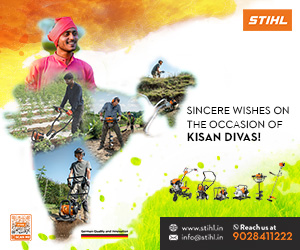 Tractors by Brand