Jugadu Kamlesh launching the design prototype of his go-to-market kart on Saturday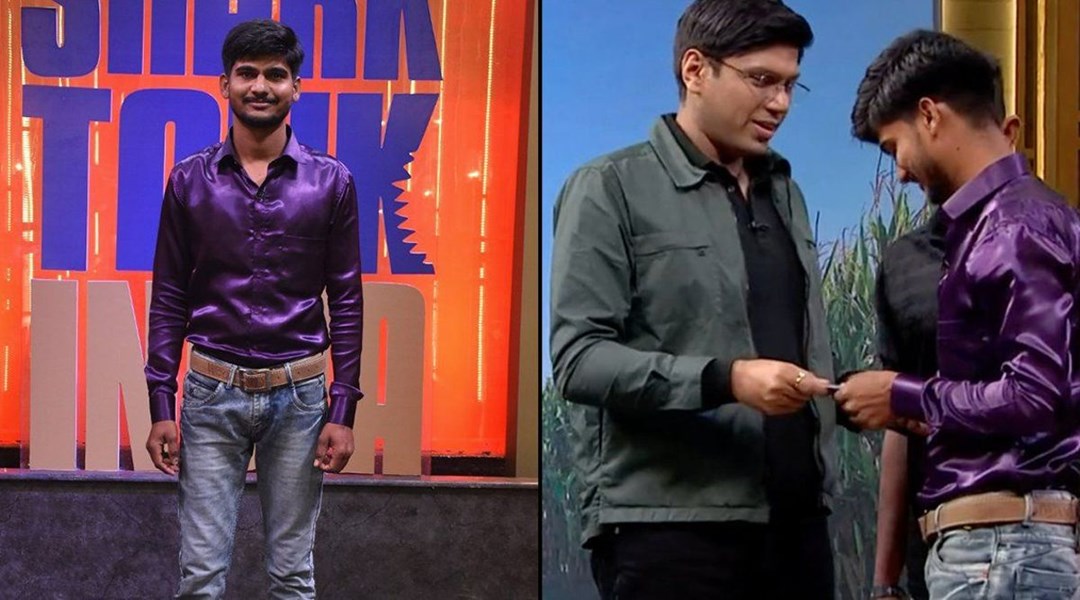 Lenskart founder Peyush Bansal became a legend in many hearts when he decided to invest in Kamlesh Nanasaheb Ghumare, aka Jugaadu Kamlesh's business idea. Jugadu Kamlesh received ₹10,00,000 for 40% equity along with a no-interest loan of ₹20,00,000 from Peyush Bansal. While all the sharks decided to reject the idea, Peyush had a faith in the farmer's dream and helped him, winning millions of hearts.
Giving an update to all the people who are following Kamlesh's journey, Peyush Bansal explained what was happening on the work front. He went live and told his followers that Kamlesh had come to Delhi on the 6th of Feb, and they had lunch together. About his pesticide trolley cart, he said that a NID designer is working on the design of the cart. Kamlesh's company, K.G. Agrotech, is now registered as a company and the first prototype of the pesticide cart will be launched in about 3 months.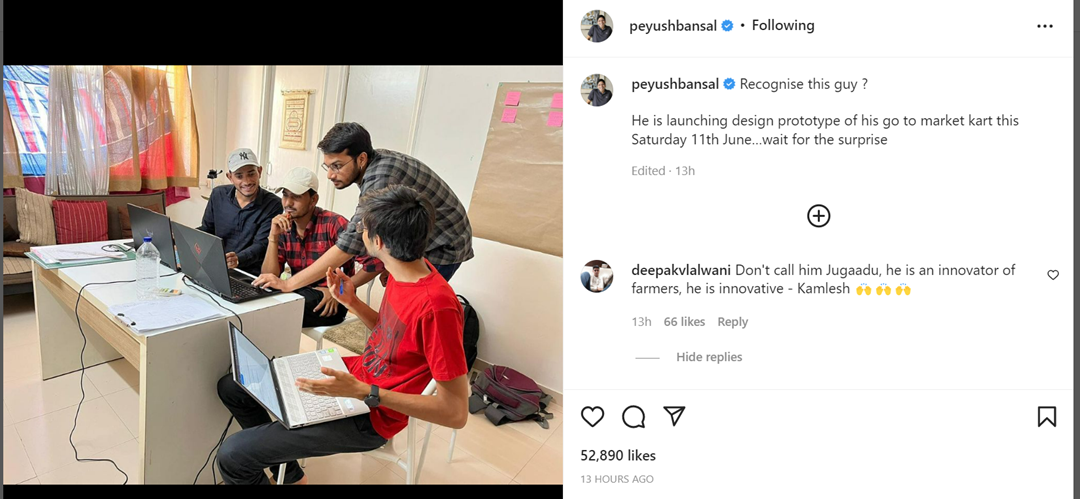 The wait of farmers is over as yesterday, Lenskart founder Peyush Bansal posted the big news on his Instagram handle where he mentioned "Recognise this guy"?
He is launching the design prototype of his go-to-market kart this Saturday 11th June…wait for the surprise.
Tractor News congratulates them for this innovation "go-to-market kart" is the future of farm mechanization and a dream of many farmers to protect themselves from several diseases caused by pesticide sprays.
Stay Tuned with us for more updates.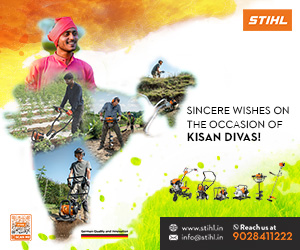 Tractors by Brand