Increase In Price Of Fertilizer Has Maharashtra Minister Worried
The Maharashtra government is concerned about the rising cost of chemical fertilizers. With the ongoing decrease in yields, it would be the farmers who are severely hit if the fertilizer costs do not dip any time soon.
The increase exacerbates the issues faced by farmers in Maharashtra, who are already struggling financially due to unseasonal rain and hailstorms. Excessive rainfall has led the soil to lose its' ability to retain moisture and hailstorms have contributed to physical damage to the crop as well. Crops cultivated on more than two lakh hectares of land in Vidarbha, Marathwada, and parts of North Maharashtra have been destroyed by unseasonal rainfall and hailstorms.
Wardha, Gondia, Chandrapur, Gadchiroli, Nagpur, and Amravati are the districts of Vidarbha that have been hit the most. Orange farming has also been damaged, in addition to agriculture.
Fertilizers in 5-kg bags now cost between Rs 170 and Rs 200. Fertilizer price hikes have resulted in higher input costs for farmers, especially small and marginal farmers. In the midst of seasonal damage, the fertilizer price increase will prevent the farmer's ability to take proper care of the nutrition for the crop as well.
Dadasaheb Bhuse, the state's agriculture minister, has written to Union Minister for Chemicals and Fertilizers Mansukh Mandaviya, demanding help from the federal government. In response to increased expenses, Bhuse recommends that the Centre direct chemical fertilizer firms stabilize pricing of the fertilizers as fluctuations in the market harms the farmers greatly.
Bhuse has also demanded that the fertilizers be sold to the farmers as per the previous pricing set in December 2021. He claims that multiple companies are resuing the old stock and selling it at the prices decided from January 2022 onwards.
Bhuse further mentioned in the letter that the region under the rabi crop has risen as a result of the good monsoon, resulting in a higher demand for fertilizers. This rabi season has seen agricultural activities that are much more than that of the previous year. It has more than 60 lakh hectares, compared to 52 lakh hectares during the previous rabi season.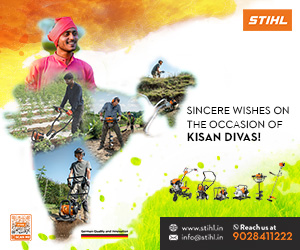 Tractors by Brand