Agricultural Activists Raised a Demand to Bring simpler crop insurance scheme
The state's deputy chief minister Ajit Pawar said in his budget speech that Gujarat and some other states have already opted out of the Prime Minister's crop insurance scheme. Maharashtra may also leave the scheme if the modifications suggested by it are not accepted.
Pawar said the state may look for another option to compensate farmers. The state is also pushing for the Beed model. Under this, if the compensation exceeded the premium, the state would bridge the amount. If the premium exceeded compensation, the state government would get part of the money back from insurance companies.
However, as Media interacted to farm activists, they said all they want is that the scheme should become farmer-friendly. They demanded that the system of paying insurance claims should be made easier by counting a village as a unit for measuring damages. Currently, the claim is paid only if there are losses in an entire block of villages, leaving out many.
Kishore Tiwari, chairman of Vasantrao Naik Shetkari Swavalamban Mission, a state government task force, said he has demanded that units for measuring damages should be further reduced. Instead of a block, it should be taken to a single village or even an individual farmers' holding.
"Lately, there was a virtual meeting seeking suggestions from farm leaders. I have also suggested that a realistic benchmark of minimum output should be set. Losses are measured against the benchmark minimum yield. However, earlier to derive the benefit of drought or calamity relief, the benchmark was often deliberately lowered. This now affects the farmers when it comes to claiming the benefit as the threshold yield is too low to be breached," said Tiwari.
Ganesh Nanote, a farmer from Akola, also said that losses should be measured on village-basis instead of blocks. "It is also difficult to get the entire sum assured. For example, for soybean, the risk cover comes to Rs36,000 a hectare. Even if the claim is paid, it does not go beyond Rs10,000 or so," he said. Veteran farm activist Vijay Jawandhia from Wardha also said the insurance should be paid even if farmers in a single village face losses.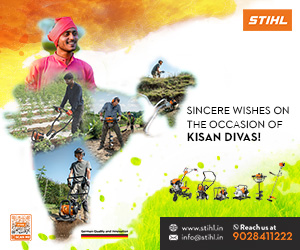 Tractors by Brand