50% Subsidy Will Be Available On 11 Types of Agricultural Machines Including Reaper & Power Tiller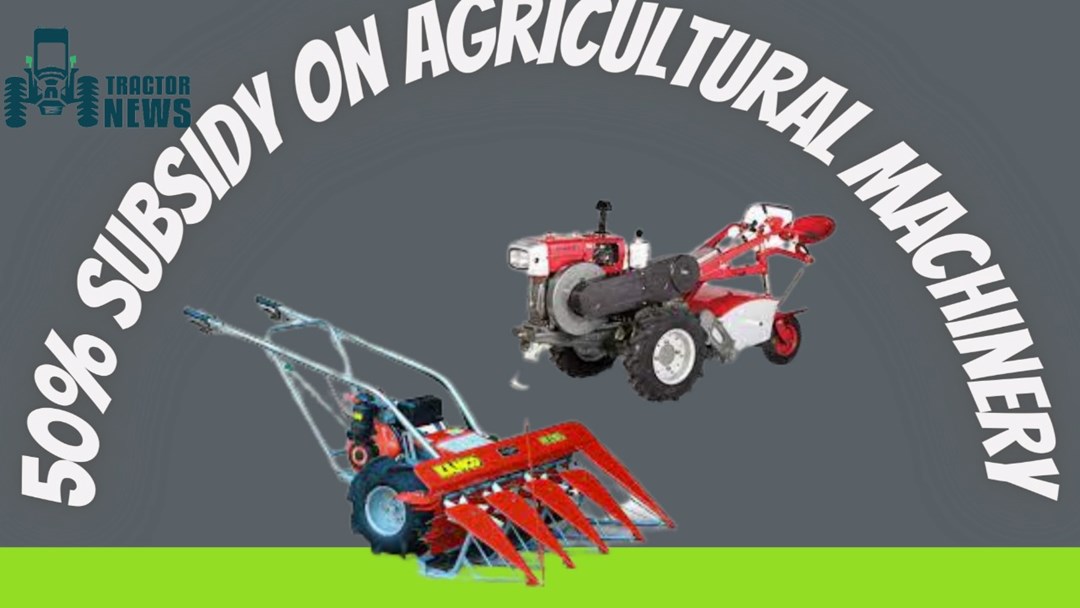 Considering the importance and utility of agricultural machinery for farmers, the government provides a subsidy on agricultural machinery. The Madhya Pradesh government is providing farmers with a 50 percent subsidy on 11 different types of agricultural machines in this series, including reapers, power tillers, shredder/Mulchers, and power weeders.
The Agricultural Engineering Department of Madhya Pradesh has invited applications from all categories of farmers in the state for the fiscal year 2022-23. A district-specific target has also been established.
The application process for this has also begun. Interested farmers can apply under this program to receive a subsidy on 11 different types of agricultural machinery.
The application deadline is September 19. Today, we are providing information about the subsidy, application process, and documents being provided to farmer brothers in Madhya Pradesh under the Agriculture Grant Scheme through Tractor News article so that they can easily apply.
Agricultural machinery is Divided Into Two Categories
The Madhya Pradesh Farmers Welfare and Agriculture Development Department has invited applications for various types of agricultural machines. The Department of Agriculture has kept these agricultural machines in two parts.
District-wise targets for the first part of agricultural machines have already been set, against which farmers can apply, and other types of agricultural machines have been kept according to demand, i.e. according to farmer applications will be released.
Announced Targets for These Agricultural Machinery
Under the Agricultural Machinery Grant Scheme, at present, grants are being given to 6 types of agricultural machines. Farmers can apply for all these agricultural machines, this agricultural machine is as follows-
Winnowing Fan (Tractor / Motor Operated) 
Reaper/Automatic Reaper (Tractor Operated)
Power Tiller with 8 BHP or more
Mulcher / Shredder
Power Weeder (Engine running above 2 BHP) (Engine running above 2 BHP)
Reaper Cum Binder
Read more: Farmers can get a 55% discount on drip irrigation, mini sprinklers, and portable sprinkler systems
Farmers Can Apply For These Agricultural Machines Through The On-Demand Programme
As previously stated, the target for some of the machines will be set based on farmer demand. Farmers will be able to obtain the machines listed below from the department based on their needs. Farmers will also benefit from subsidies in this regard. These are agricultural machines.
Baler
Hay Rake.
Super Seeder / Happy Seeder
Pneumatic Planter
Power Harrow
How Much Assistance Will Farmers Receive For Agricultural Machinery?
The Madhya Pradesh government provides farmers with category-specific subsidies. Farmers in the general category will receive a 40% subsidy under this program. Farmers belonging to the Scheduled Castes and Tribes receive a 50 percent subsidy. Priority is given to small, marginal, and female farmers in the state government grant.
Documents Required For Applying For Subsidized Agricultural Machinery
Farmers will have to apply for agricultural machinery subsidies online. The documents required by the farmers for the application are as follows.
The farmer's Aadhar card is being applied for.
a copy of the bank draught and an Aadhar card
a copy of the first page of the bank passbook
The competent authority issues a caste certificate (only for SC and ST farmers),
B-1 Farmer's Field Documents Copies
Registration of Tractors (Farmer must already have a tractor for tractor-driven agricultural machines)
Farmer's Aadhaar linked mobile number etc.
Please inform that it is also mandatory to attach a scanned copy of the bank draught at the time of farmer application. If the farmer is chosen for the scheme after applying, the agriculture officers will conduct the verification after reviewing the above-mentioned documents.
When Should You Apply for Subsidized Agricultural Machinery?
From 12 noon on September 8, 2022, to 7 p.m. on September 19, 2022, interested farmers in the state can apply online against the released target.
Read more: Tractor Subsidy- Find Out Which Farmers Will Benefit And What The Conditions Are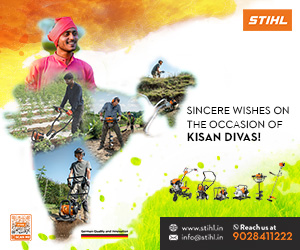 Tractors by Brand