Top 5 Tractor Digger for Optimum Farming Production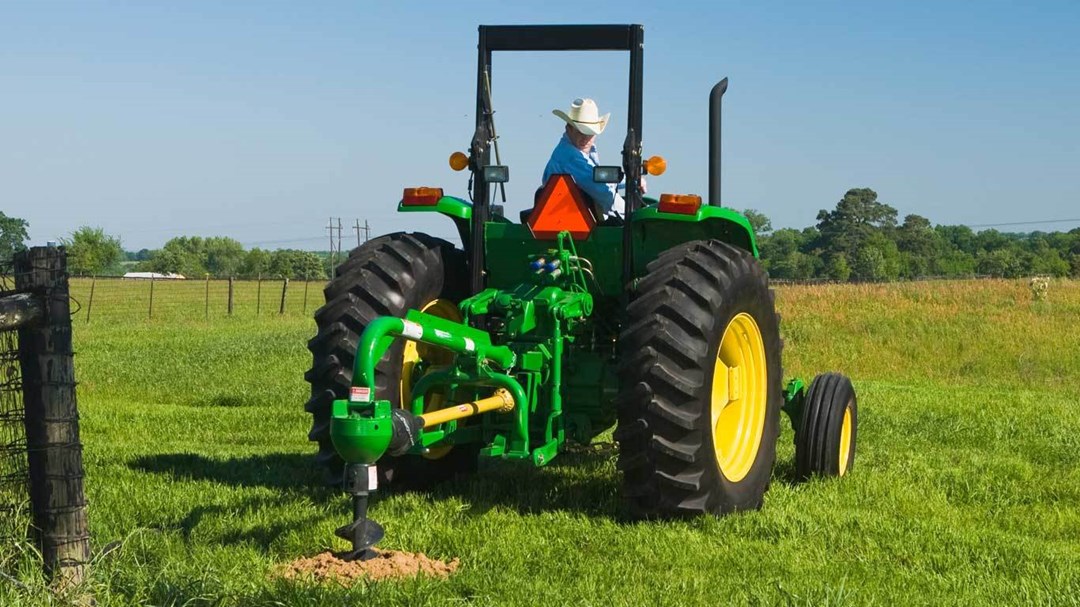 To improve your technical skills and keep you updated on new farm equipment and innovations, we're back with more agricultural equipment information. In today's article the main farm machinery Mini tractor diggers and regular diggers will be discussed.
What is a tractor digger?
A post hole or tractor digger is a piece of farm equipment used to create pits for planting, seeding, and clearing land. It can be used manually (handy) or mounted on a tractor. Tractor-mounted tractor diggers must be connected to the tractor's appropriate horsepower. While the dirt clods and stones are broken with a manual (handy) post-hole digger. The farming equipment substitutes powered farming for manual farming.
Top 5 Post Hole Diggers
The top 5 post hole diggers are presented here to help you better understand farm equipment. With the aid of these tractor digger models, which we have listed below, you can select your preferred model.
John Deere Post Hole Digger
One of the most popular post hole diggers in the Land Preparation category is the John Deere 3 point model.
It has great attributes that make it very popular with farmers. With a 3:1 ratio, its single-speed gearbox aids in managing the speed function to increase or decrease speed. The John Deere Post Hole Digger is powered with 36 to 55 HP. It operates effectively because of its regular PTO @ 540 RPM and ideal weight.
Mahindra Post Hole Digger
Mahindra Post Hole Digger is a sort of digger implement that is classified as Land Preparation. With its three point linkage installed feature, this post hole digger is mostly used to prepare the land.
It can be mounted with an appropriate tractor because it is a 35–60 HP tractor digger. The Mahindra Post Hole Digger's 165 kg overall weight guarantees efficient digging and maximizes productivity.
Farmking Post Hole Digger
The efficient field preparation provided by the Farmking Post Hole Digger falls under the area of Seeding & Plantation. It has a category I&II hitch, a weight capacity of 300 kg, and enough horsepower to be installed on a tractor. According to a farmer's budget, the Farmking Post Hole Digger is affordable and something they can readily afford.
Khedut Tractor Operated Groundnut Digger
One of the best diggers for digging the field to sow groundnuts is the Khedut Tractor Operated Groundnut Digger. It falls within the harvest category and boosts the field's productivity.
 The characteristics of this tractor digger increase its popularity and demand among farmers for use on their fields. Its 510kg weight and 35-55 HP make it compatible with the right tractor and enable it to be pulled effortlessly thanks to its sufficient weight.
This Landforce Potato Digger, which belongs to the post-harvest category, is a superb tractor digging device for planting potatoes.
Its dimensions of 1500 mm in width, 2020 mm in length, and 1130 mm in height make it the perfect potato digger for effective use. It has the capacity to work 0.4 ha/h with its 2 mm number of blades. The Landforce Potato Digger's 55–60 HP implement horsepower makes it work with the tractor. A farmer can easily afford the affordable Landforce Potato Digger pricing and successfully grow their potato cultivation.
Read more:https://tractornews.in/articles/top-5-tractor-subsoiler-equipment-for-farming-in-india/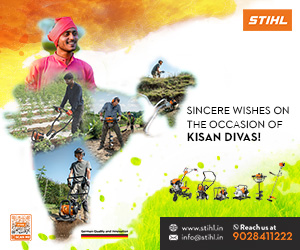 Tractors by Brand