The Benefits of ACE Harvesters for Farmers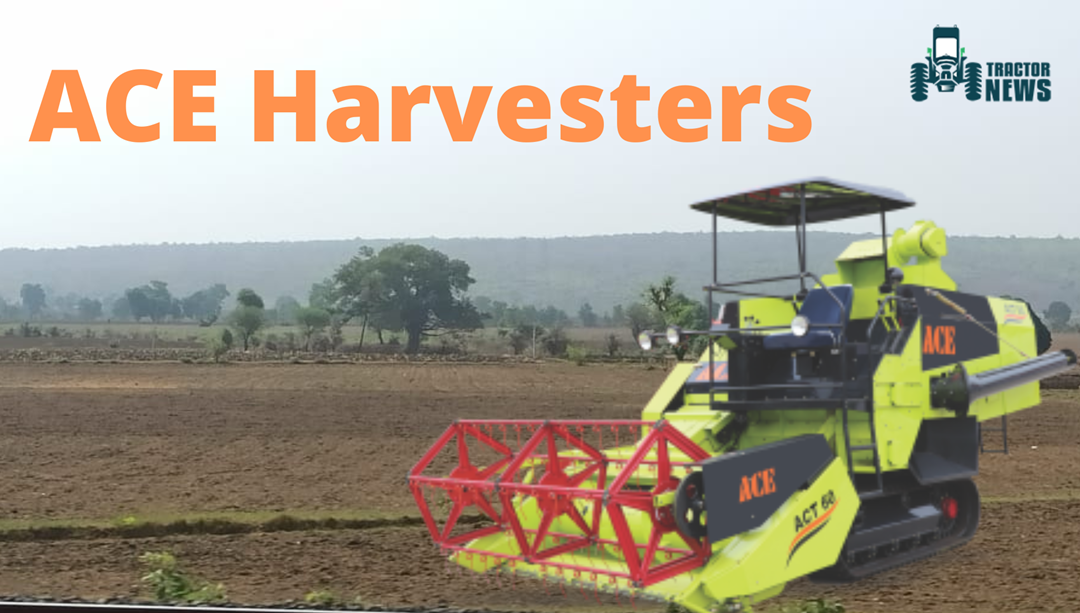 Grain producers may find harvesting difficult due to labor shortages and, as a result, wage increases across the country. However, as the agricultural economy becomes more mechanized, more people are looking for work in other industrial sectors. Because of the small population, some farming chores, such as harvesting, have become a major issue.
As a result, the use of agricultural technology such as a Combine Harvester has skyrocketed. Its method, which combines reaping, threshing, cleaning, and, in some cases, bagging in a single process, is gaining favor among farmers.
About ACE:
ACE is a well-known and well-recognized brand with a strong brand presence in a variety of industries, including construction, infrastructure, manufacturing, logistics, and agriculture. It is an ISO-certified company with numerous industry awards. It has been a strong supporter of Prime Minister Modi's "Atma Nirbhar" project and has taken part in the "Make in India" and "Skill India" initiatives.
ACE is the leading manufacturing material handling and Construction Company with the greatest market share in the Tower Cranes or Mobile Cranes special segment. ACE, on the other hand, provides a variety of Agri farm implements and machines for agricultural farming. Loaders, Cranes, Truck Mounted Cranes, Tractors, Equipment, Harvesters, and other Agri Machinery are among them.
The rapidly expanding company has also introduced several agricultural equipment machines, particularly for paddy crops. More labor and farmer inputs are required during paddy crop harvesting to operate more efficiently. This, however, requires a significant amount of time and money. As a result, the ACE Company manufactures harvesting machines with the best features and advanced technology to solve the farmer's problems. Harvesting new machines make farming easier with Action Construction Equipment's ACE ULTRA HARVESTER machine.
The Farmer Brothers ACE Ultra Harvester is a heavy-duty machine. The cleanliness of the field is maximized when these harvesters are used. And the grain loss is minimal. Furthermore, their maintenance cost, that is, the cost of maintenance, is lower. Then this harvester will come in handy. Farmers' lives will be made easier with the new ACE Ultra combine harvester.
Types of ACE Harvester 
1. ACE Ultra Harvester
Action Construction Equipment has introduced the ACE Ultra, a new combine harvester machine. The new lightweight ACE Ultra is the best operating machine available in various parts of India, including the eastern, central, and southern regions. The ACE Ultra Harvester is a more powerful and effective machine. New hope for harvesting various crops is the highest demand for harvesters among farmers. The ultra harvesting machine is useful for grain collection, waste separation, and other tasks. The ACE Ultra Harvesting implement is powered by a Dachai Deutz 88 HP engine, which ensures high power while consuming little fuel. It is a highly effective machine with a fuel tank capacity of 160 liters that allows for long hours of operation.
A crop harvesting machine with several uses, ACE Ultra has a ton of unique characteristics.
Better in that it provides great operational efficiency and uses less fuel.
The ACE Ultra Harvester picks up objects the fastest.
The most effective harvesting equipment is effective for many different kinds of crops, including wheat, paddy, soybean, moong, mustard, maize, tur, and gram.
Because of the effort and time that are saved by this equipment, the price of the crops decreases, which is good for the farmers.
A high-performing machine is the ACE Ultra Harvesting device.
The cutting is completed rapidly with the ACE Ultra harvesting tool.
Price of an ACE Ultra Harvester
The ACE Ultra Harvester is a lightweight, powerful machine with an economical price that farmers can easily afford to buy. The ACE Ultra Harvesting equipment works well and effectively in the field.
2. ACE Combine Harvester ACT-60 
The ideal answer to a farmer's issues is the ACE Combine Harvester, model number ACT-60. The ACE Combine Harvester is a versatile harvesting device that is affordable and has useful features and characteristics.
 Features of the ACE ACT-60 Harvester
The harvesting machine, the ACE ACT-60, features a great water cooling system and 4 cylinders.
A harvesting tool with multiple uses is called the ACE ACT-60.
The fuel tank for the ACE ACT-60 holds 105 liters.
The effective cutter bar width of the ACE ACT-60 is 7 feet.
ACE Harvester ACT-60 Price
The cost of the ACE ACT-60 harvester is fair and inexpensive. The ACE ACT-60 harvesting tool is the farmer's best option for harvesting with little grain loss.
A well-known manufacturer, Action Construction Equipment creates the most well-liked construction equipment in the world for use in farming and the benefit of farmers. It makes farm work simple with additional products like harvesters.
The Ace Ultra Combine Harvester:
 The Machine has an 88 HP Dachai Deutz engine that delivers tremendous power while using little fuel and has a long service life backed by a solid company network of support.
The Longitudinal Axial Flow threshing method ensures almost minimal grain loss or breakage and uniform grain distribution under all circumstances.
The functioning and dependability of bridge stone rubber tracks are problematic in all kinds of field circumstances.
System for automatically emptying grain.
For more information on Harvesters and Farm Implants, visit Tractor News. 
Also Read: https://tractornews.in/articles/top-10-john-deere-tractor-implements-in-india-uses-and-specifications/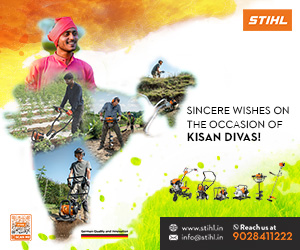 Tractors by Brand