Swaraj Tractors Allocate Scholarships to 58 Engineering Students under 'Mera Swaraj Education Support'
Swaraj Tractors, part of Mahindra Group, has allocated scholarships to 58 students including 15 girls under the "Mera Swaraj Education Support Program". This program was launched in the year 2021 for engineering students across the country and aims to create a future pool of engineers.
Over 1500 engineering students have applied for the Swaraj scholarship throughout the year and among all the aspirants only 148 students got shortlisted for post-screening and written tests. A team admitted of senior members of Swaraj Tractors assessed the shortlisted students and finally awarded scholarships to 58 meritorious students.
During the assessment, all shortlisted students got the opportunity to exchange thoughts with the seasoned experts from Swaraj and gathered beneficial inputs for their career growth. The program is fundamentally designed and organized to support meritorious engineering students who belong to financially weak backgrounds to offer them financial support along with holistic industry exposure.

Through the program 'Mera Swaraj Education Support, students will receive financial support for four years, depending on Their consistent academic performance. Besides, they will also get Chance practically exposure to modern tools and technologies through plant and field visits. As a part of their internships, they will also get a chance to work on live farm mechanization projects mentored by the respective industry leaders. All students under this program will be entertained with Swaraj's final placement process.
Sharing their experience, the students who had received the scholarship last year expressed their gratitude and thanked Swaraj for creating and offering this program. The students' shared that apart from financial support the program has given them an opportunity to gain practical experience.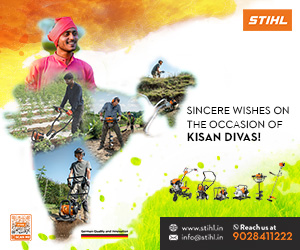 Tractors by Brand