Maschio Gaspardo VIRAT Rotavator- Rotavator of the Year 2022
Maschio Gaspardo VIRAT Rotavator
Maschio Gaspardo VIRAT Pro Multispeed Rotary Tiller has an unrivaled quality/price ratio and is designed for people who need an extremely reliable product. The VIRAT rotavator is appropriate for horticulture and gardening purposes.
The Maschio Gaspardo VIRAT rotavators' design allows it to be used with tractors with up to 80 horsepower.
Features of Virat Rotavator 
A strong structure
3 point universal hitch CAT 2 New improved multispeed gearbox 540rpm Heavy duty bearings
Oil bathed side gear transmission
Pushing rods with handles of high quality
A two-cone sealing system that requires no maintenance.
Each flange has six blades.
O-ring and duo-cone sealing system
The Virat model's sealing system ensures high reliability while requiring no maintenance. The rotor hub has a metal Duo-cone sealing that allows for oil bath lubrication and longer life. The rotary tiller is designed to work in water or very dusty conditions while providing the best bearing protection. The use of an O-ring seal instead of paper aids in matching the best isolation and simplifies maintenance.
New and improved transmission
Longer gearbox housing with a 3.50-liter oil capacity
Elevated breather plug cap to prevent dust accumulation and subsequent plug clogging.
Both the outer transmission shaft and the rotor bearings have been increased in size.
Read more: Top 4 Rotavator for Farming in India – Price, and Features
Side Drive
The side drive has three oil-bath gears for high performance and long life.
The rotor hub has an oversized ball bearing that can withstand high power from PTO Multi-speed gearbox hits.
The position and configuration of the gears can be changed to achieve 4 speeds at 540 rpm PTO speed (166-185-230-285 rpm).
Specifications
Virat PRO 145-205

Model

Tractor HP

Working width (cm)

Total width (cm)

Working Depth (cm)

No. of Blades

Weight

145 PRO

45-80

145

165

22

36

386

185 PRO

55- 80

185

205

22

42

437

205 PRO

60-80

205

225

22

48

464
Read more: Top Tips to Choose the Ideal Rotavator for Your Tractor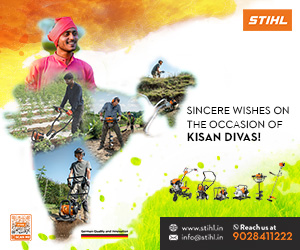 Tractors by Brand