Best Utility Tractors in India 2022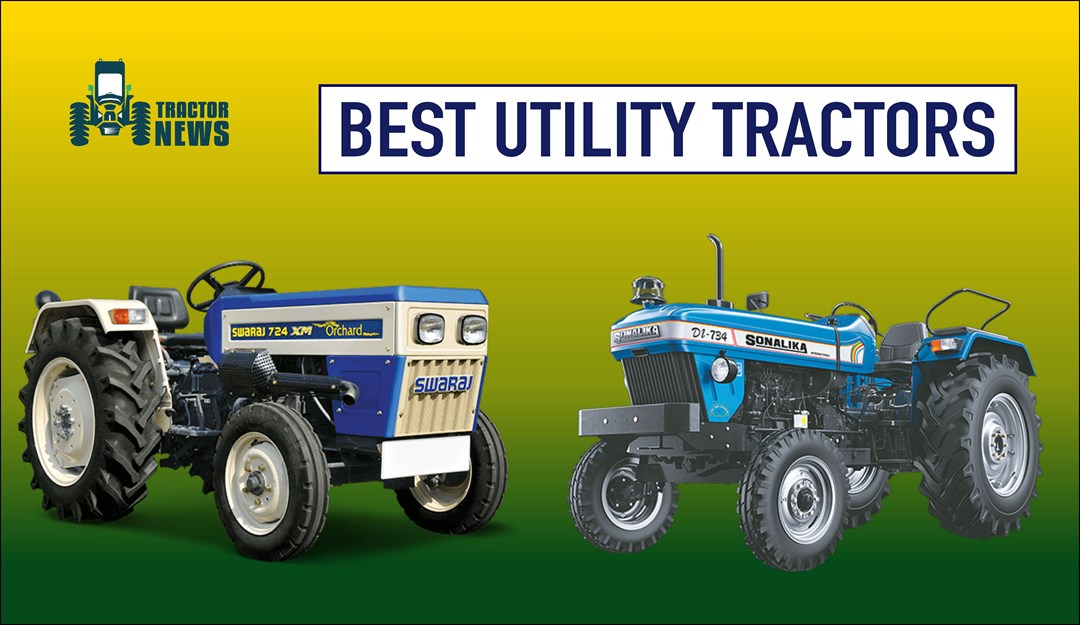 Utility Tractors 
To increase the productivity of agricultural output outcomes, tractors are crucial equipment for agriculture and farming activities. A tractor is an engineering device designed to pull a trailer or other pieces of equipment used in construction, mining, or agriculture at low speeds with a high tractive effort (or torque). The phrase is most frequently used to refer to a field vehicle with the strength and traction to automate agricultural tasks, most prominently (and historically) tillage, but also many others. Tractors can be used to tow or mount farm equipment, and if the equipment is digital, the tractor can also supply power.
Based on the number of axles or wheels, tractors are split into two categories, with two-wheel (single-axle tractors) and four-wheel (two-axle tractors) being the most common. Most four-wheel tractors (two-axle tractors) have a two-wheel drive, usually at the back, while some, like front-wheel assist, and four-wheel drive, have a two-wheel drive (sometimes with articulated steering)
In India, there are more than 22 different tractor brands, including those for production and manufacturing. Some companies design and manufacture their tractors with the needs of farmers in mind. In India, there are numerous brands of tractors to choose from. The Utility Tractor is one of them. We'll discuss the many types of utility tractors and their main use.
What is Utility Tractor? 
Mini tractors are another name for utility tractors. Both utility tractors and compact tractors are made by many brands of tractors. However, small farming businesses benefit from using utility tractors. Low to medium horsepower utility tractors are also employed in construction with attachments for breaking, trenching, and dozing. They are ideally suited for hauling and ploughing equipment. Let's talk about various utility tractors that are popular among farmers.
1. Swaraj 724 XM Orchard 
The greatest utility tractor is the Swaraj 724 XM Orchard. Swaraj is the most well-known firm in India that manufactures a wide range of tractors and farm equipment for use by farmers. With a 25 HP engine, the Swaraj 724 XM Orchard runs efficiently and efficiently for longer periods. When compared to other tractors, farmers frequently employ the Swaraj 724 XM Orchard, especially for intercropping and orchard farming. The business has given the driver a luxury seat with better suspension for increased comfort when driving. Price ranges for the Swaraj 724 XM Orchard tractor vary from region to region and start at Rs 3.95 Lac.
2. Sonalika GT-20
Another well-known utility tractor is the Sonalika GT-20. In farming tasks, a low-power engine of 20 HP is effective. A four-wheel-drive tractor, like the Sonalika GT-20 4WD, can be used with a variety of implements, including a cultivator, rotavator, sprayer, and MB plough. The Sonalika GT-20 is ideal for both operators and users. Innovative technology makes it operate easily and effectively, enticing farmers to buy the tractor. Prices for the Sonalika GT-20 4WD tractor are moderate.
3. Kubota Neostar B2741
The tractor is efficient and strong thanks to its 27 HP engine. It is simple to use and effective for a variety of operating tasks. The value is excellent. Farmers frequently utilize tractors. It is a tractor with high-end features that is necessary for farming solutions. Agriculture is practiced methodically and has a promising future in the Indian market. Regarding its price range, the Kubota Neostar B2741 performs well in a variety of settings and works well on various farmlands. The product is simple to buy and is offered at a fair price.
4. Massey Ferguson 6028
The 4-wheel drive Massey Ferguson 6028 tractor has a good range under utility tractor. The Massey Ferguson 6028 4 WD is efficient and simple to use because of its 28 HP engine. Tractors are widely used and simple to operate. It is affordable and easy to get. The tractor's fuel tank capacity of 25 gallons allows it to operate for extended periods. The Massey Ferguson 6028 tractor is also highly well-liked by farmers, and it costs only Rs. 4.79 Lac.
5. Mahindra 225 DI
Mahindra 255 DI utility tractors are another option. The Mahindra 255 DI is a 25-tractor engine. Tractors are known for their superior performance and ability to work for longer periods in the field. The Mahindra 255 DI tractor is ideal for improved farming operations. A Mahindra 255 DI tractor has a perfect combination of less engine power and a larger fuel tank capacity of 50 liters. At Rs 3.60 Lac, the price is reasonable and simple to obtain.
6. Powertrac 425
Powertrac 425 is yet another utility tractor in the 25 HP range. The tractor assists farmers in various aspects of working ability at various farmlands. The Powertrac 425 tractor is versatile and can be used in a variety of fields. The Powertrac 425 price is reasonable and simple to obtain, with the best price of Rs 4.10 Lac.
7. The VST Shakti MT 180D HS/JAI-4w
The VST Shakti MT 180D HS/JAI utility tractor is another tractor known for its outstanding performance in a variety of crop fields and landforms. The tractor has an 18 HP engine for increased productivity. It is the most efficient and suitable for longer working hours. VST Shakti MT 180 HS/JAI 4W is the most cost-effective option for farmers.
8. Farmtrac Atom 26
Farmtrac Atom 26 is well-known for its versatility in the field. The tractor has a capacity of 26 horsepower and is well-suited for construction and material handling operations. The tractor performs well in all aspects of farming. The tractor is relatively inexpensive.
Also Read: https://tractornews.in/articles/the-benefits-of-ace-harvesters-for-farmers/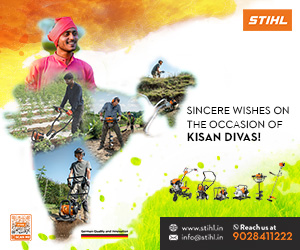 Tractors by Brand