Best Mini Tractors For Landscaping- Brand Specifications & more.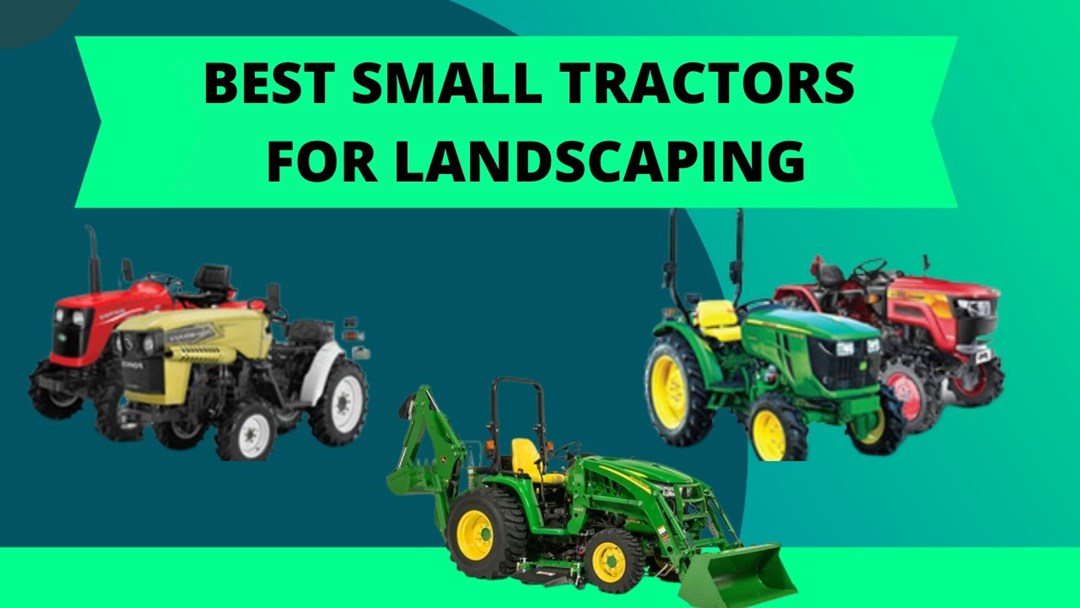 Mini Tractors For Landscaping
The best compact tractor for landscaping will be discussed in this article. If you're looking for a tractor to help you with your landscaping, you've come to the right place.
When looking for a tractor for gardening, keep in mind that these small tractors can be outfitted with a variety of attachments, such as lawnmowers or snow plows.
Compact tractors are proven to be extremely useful tools in landscaping.
They enable landscapers to accomplish more with fewer resources, resulting in higher profits. These machines are much smaller than larger farm machines such as backhoes or bulldozers. As a result, they are simple to use and take up less space on sites.
Currently, numerous top brands producing compact tractors and their accessories at reasonable prices; we'll discuss some of them so that you can make an informed decision when purchasing a compact tractor for your landscaping needs.
Kubota L2501 is a valuable combination of horsepower and high-quality construction, with a 24.8 HP Kubota diesel engine, two superior transmission options to choose from, and an available front loader and backhoe.
| | |
| --- | --- |
| Engine | Kubota Direct Injection, 3 cylinder diesel |
| HP | 24.8 HP |
| PTO HP | 19.0- 20.5 HP |
| Transmission & Gears | 8 forward+ 4 reverse, Hydrostatic Transmission |
| Steering | Integral type power steering |
| Brakes | Wet Disk Brakes |
| Clutch | Dry Type Single stage |
This small tractor can handle a variety of tasks, including digging holes and planting. Its powerful engine and simple design make it an ideal choice for landscapers.
Read More: These 3 Affordable Mini Tractors From Top Brands Will Boost Farmers' Income.
The eMax S models are the smallest Mahindra subcompact tractors. The eMax S series only has one model: the 20S. Choose between the standard tractor and the deluxe cab, which includes features like a heater and windshield wipers.
| | |
| --- | --- |
| Horsepower | 20 HP |
| Weight | 680-816 kg |
| Loader lift capacity | 608 kg. |
| Transmission | HST- 2 ranges |
| Fuel Tank | 25 liters |
It has a power-train warranty of 7 years and 3000 hours. It is an excellent tractor for anyone on a tight budget who requires a dependable tractor for landscaping purposes.
New Holland Workmaster Utility 25S
The WORKMASTER 25S sub-compact tractor is an ideal "first step" tractor for homeowners and AG-lifestylers who require a hardworking, versatile small tractor to handle chores that a garden tractor cannot. It is prepared to handle your yard, landscape, gardening, and property maintenance tasks. Because of its small size, it is easy to operate and maneuvers around obstacles and in confined spaces.
| | |
| --- | --- |
| PTO speeds | 540 |
| Wheel drive | Hp |
| Engine | 3 cylinder diesel engine |
| Fuel tank | 1.1 L |
Known for providing exceptional value These dependable, powerful, and simple-to-use WORKMASTER compacts will assist you in completing tasks efficiently while remaining economical.
Because compact tractors can use a wide range of attachments, this machine can handle almost any task with the right implement.
Read More: Top 5 - Small Farm Agriculture Tractors in India-2022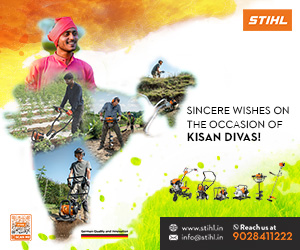 Tractors by Brand